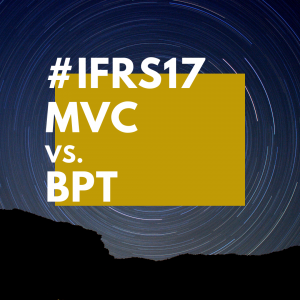 Pay now or pay later; an appropriate mantra for this bit of work. 
IFRS17 has a significant IT element to it – and anyone who's ever run an IT project knows that "cost of change grows as time to deliver reduces". In a project as complex as IFRs17 it is un-stateable the importance of finding the 'gotchas' early.
What are we 'paying now' exactly? 
We'd argue that this isn't as much about paying now as much as it is about investing now to save yourself later. Regardless, what you're investing now is simply 12 weeks.
12 weeks that has you; Identifying source systems, gathering data, creating cohorts, allocating cashflows to cohorts, producing CSM, understanding the interact of insurance and reinsurance cashflows…   and ultimately quantifying the actual challenge to becoming IFRS17 compliant based on your unique situation.
This 12-week process would likely hit a set of milestones that looked like this:
M1 – Review business written and IT landscape, and agree approach.
M2 – Create an IFRS17 data model specific to your business/data.
M3 – Collect/validate/enhance data.
M4 – IFRS17-ise the data; create cohorts, CSM etc.
M5 – Produce IFRS17 disclosures
M6 – Analyse results
You and I both know that when we shift from data gazing to informing methodologies, our outputs are unrecognisable and their value, infinite in some cases.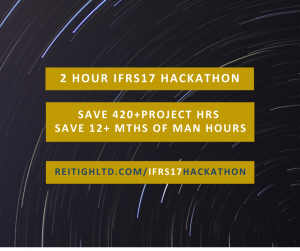 In our experience, informing methodologies without a strong partner to facilitate your methodology can result in as much as 25% of your method falling dead and needing to be reworked and at minimum 10% missing altogether.
Within 6 weeks we will shake out:
A – Cohorts
B – Coverage Units
C – Reinsurance contracts held
D – Actual and Expected Cashflows
E – Business events and accounting rules
When we are both clear on those, we will no doubt be able to facilitate your firm with a set of hacks that is already saving firms 420+ project hours, 500 man hours.
Full details about the hackathon we are running throughout Q1, 2020 can be found here.
A PDF version can be downloaded from here.